School News
Bishop Mark blessed the renewed facilities for early years pupils at St Mary CofE School in Pulborough, saying "Professor Stephen Hepple, an inspiring educationalist, who works to help national an international sports teams with learning methods, was behind this exciting vision. He said his 'approach to early years learning has shaped the design of facilities that create not only a pleasant environment for the children but one which engages pupils in one another's learning.'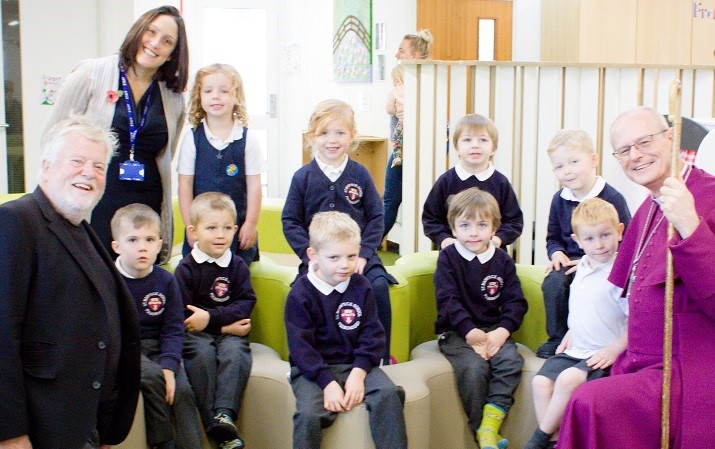 Pictured here: Bishop Mark with some of the pupils, the acting head, Sam and learning environment educationalist, Professor Stephen Hepple. Photo courtesy of Sarah Sutherland Rowe.
A stunning art display created from an army camouflage net, handcrafted poppies and a 'silent' soldier silhouette have formed the centrepiece of Singleton C.E. Primary School's Remembrance Day commemoration. More here
Andrew Simpson of Arundel CE Primary school said he collected The Spirit FM Teacher of the year Award in recognition of the work of the amazing team at ACE.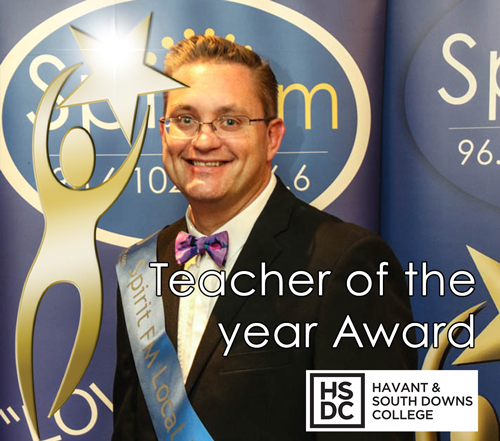 Andrew said 'as a school, we strive to offer the highest quality of education for the benefit of all children. However, our vision for education goes well beyond what Ofsted may require. We aspire to offer a broad, full and rounded education that enables children to truly flourish. We are very lucky that we have such dedicated staff, which puts the needs of the children first, and that is why the school got the award as a collective. I am pleased that the parent who nominated us recognised that our ACE Christian values are at the heart of all we do.' Read more here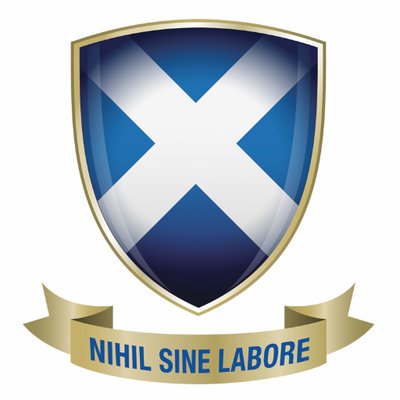 St Andrew's Boys High School are commemorating the WW1 100th Anniversary on Friday 9 November at Worthing Main Station. As the school is partnered with Adur County Council who have records of the many boys who were lost in WW1, the young men in year 11 will be unveiling some of their artwork and performing their poetry in this commemoration. There will be a short service led by Revd Gaz Daly with the mayor of Worthing in attendance.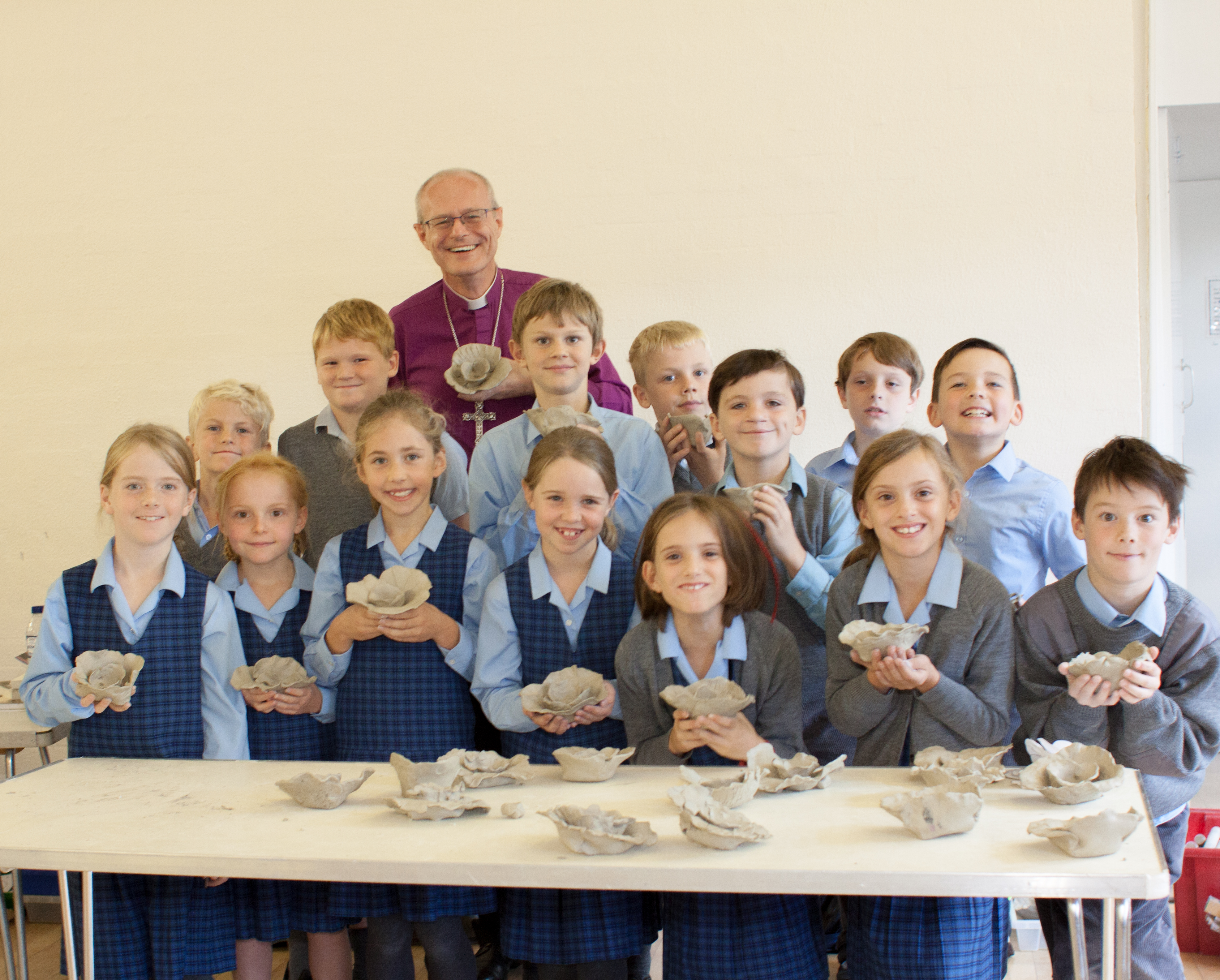 School children from Bury, West Sussex, and locals came together to make Ceramic Poppies to commemorate people from the six villages in the Arun Churches Benefice who died in WW1. The poppy making event gained the interest of BBC South East who went along to film what was going on.
The children had been studying the lives and service records of those named on the war memorial in St John the Evangelist Church, Bury who fell in that war. The children, from Bury C of E Primary School, St James' C of E Primary School, Coldwaltham and Dorset House Preparatory School, Bury, made the poppies in Bury Village Hall.