School News
The Revd Carl Smith held St Mark's CE Primary School (Staplefield) weekly service in their Whispering Woodland where they do forest school and did 'Mossy Church'. The children loved it. They had a camp fire, sang hymns, thought about God's wonderful creation and then had three different activities: carpentry where children made their own wooden cross to take home; self-portrait where children reflected being made in God's image and the story of Noah and the promise of the rainbow around the campfire – including a rainbow fire! Parents and governors joined them and all commented on how special it was to be out in God's creation.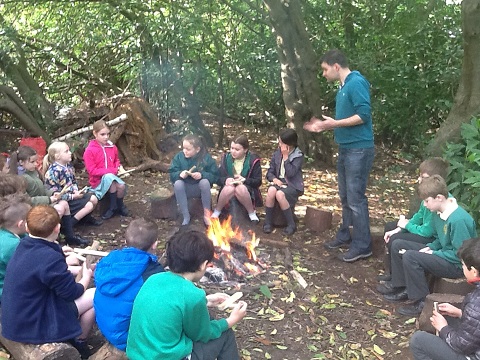 Move over Dali - you have Competition! Pallant House Gallery held an exhibition of outstanding Art work from the children at The March CE Primary. This was the culmination of artwork from our budding artists who produced it over a period of 5 weeks. Alex Bogard, Learning Co-ordinator at Pallant House had invited the School to be a 'School in Residence'. The children had free rein to the exhibitions in the gallery and were inspired by the current exhibition of Julian Trevelyan and Mary Fedden. What a privilege! 'I am so impressed by the standard of art work from the children,' enthused Alex Bogard. As a result of their success the school has asked to be in Residence again next year.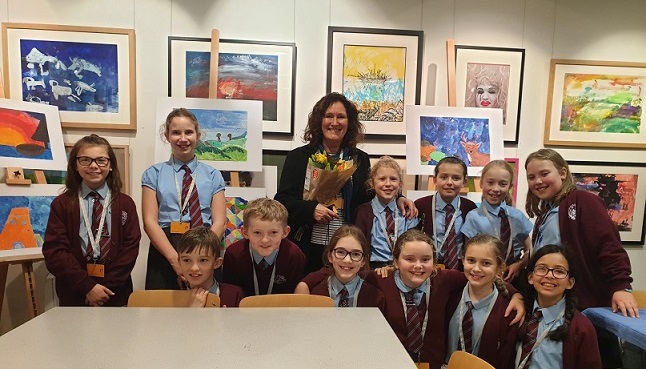 Bishop Mark blessed the renewed facilities for early years pupils at St Mary CofE School in Pulborough, saying "Professor Stephen Hepple, an inspiring educationalist, who works to help national an international sports teams with learning methods, was behind this exciting vision. He said his 'approach to early years learning has shaped the design of facilities that create not only a pleasant environment for the children but one which engages pupils in one another's learning.'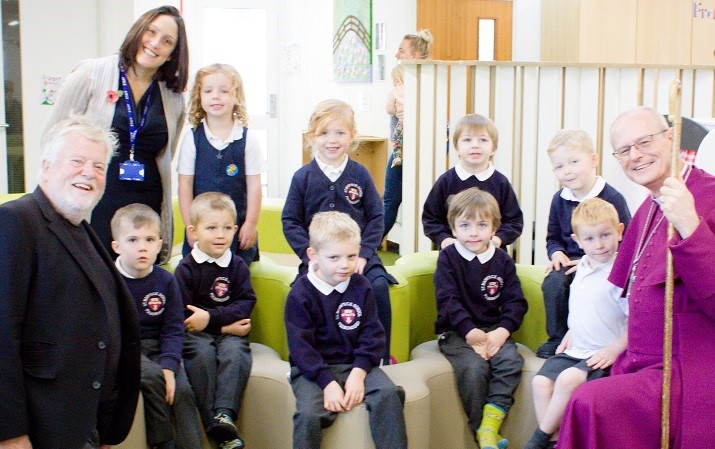 Pictured here: Bishop Mark with some of the pupils, the acting head, Sam Copus and learning environment educationalist, Professor Stephen Hepple. Photo courtesy of Sarah Sutherland Rowe.