School News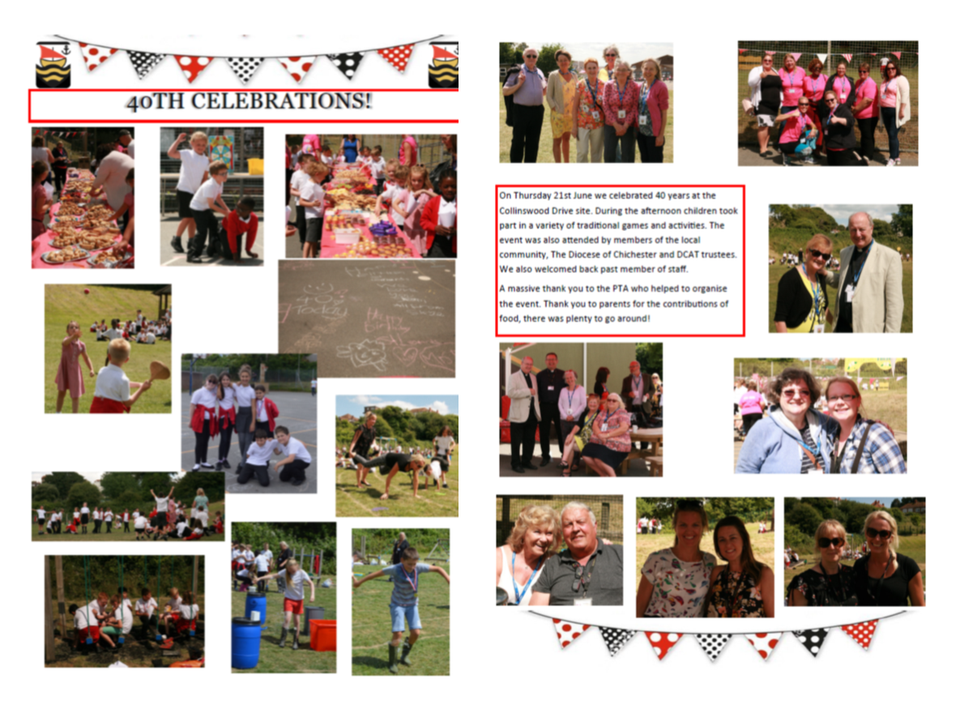 St Leonards CE Primary Academy's 40th Anniversary Celebrations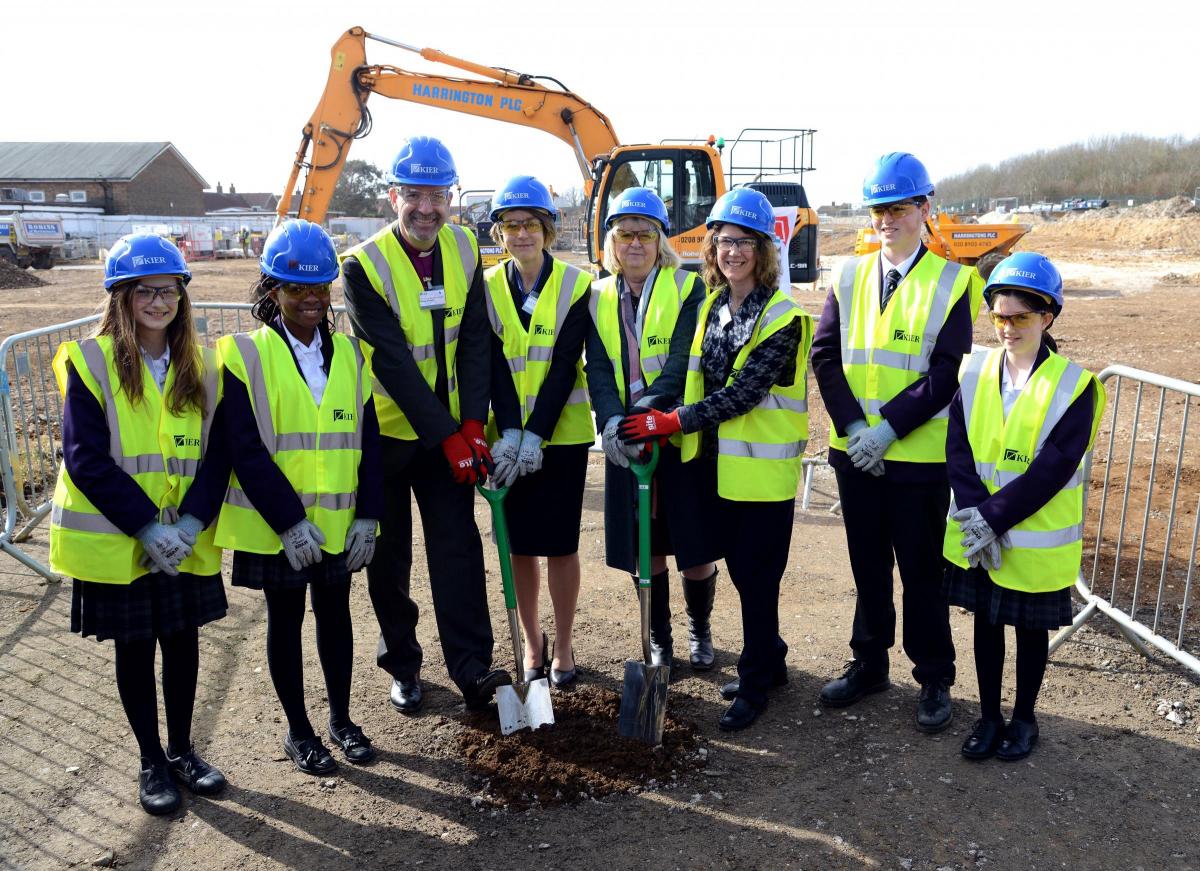 We wecome King's School, Hove to our family of schools. Here we see the ground breaking ceremony on their new site led by Rgt. Revd. Richard Jackson, Bishop of Lewes.

A PRAYER garden created in memory of a former school governor has been officially opened. The ceremony was the culmination of a week of preparation involving all the children at St Mary the Virgin School in Hartfield. more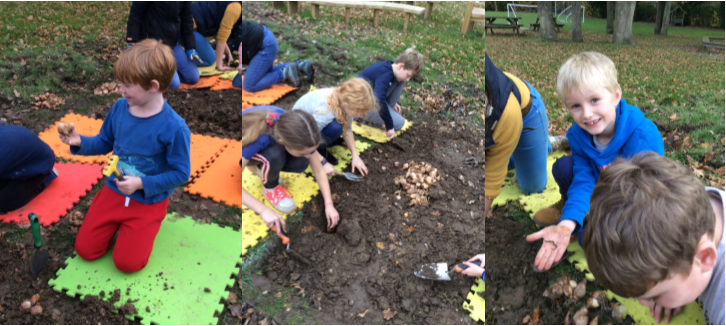 Children at Fittleworth CE Primary School "getting their hands dirty while planting handfuls of generously donated daffodil bulbs. They have learnt about soil preparation and planting conditions and in just a few months, as winter turns to spring, they will be able to witness the fruits of their labours as the first green shoots appear. The school chickens enjoyed the afternoon too, gratefully gobbling up the grubs and worms that the children shared with them"
'Back to School Friday' at St Thomas CE Primary School, Winchelsea. Parents and carers were invited to join their children in a lesson. They took part in maths lessons; measuring perimeter or solving puzzles and one class taught their parents and carers the class 'Talk for Writing' about nocturnal animals. This is the second time they have done this and something they will do again in Term 3.