Training for Governors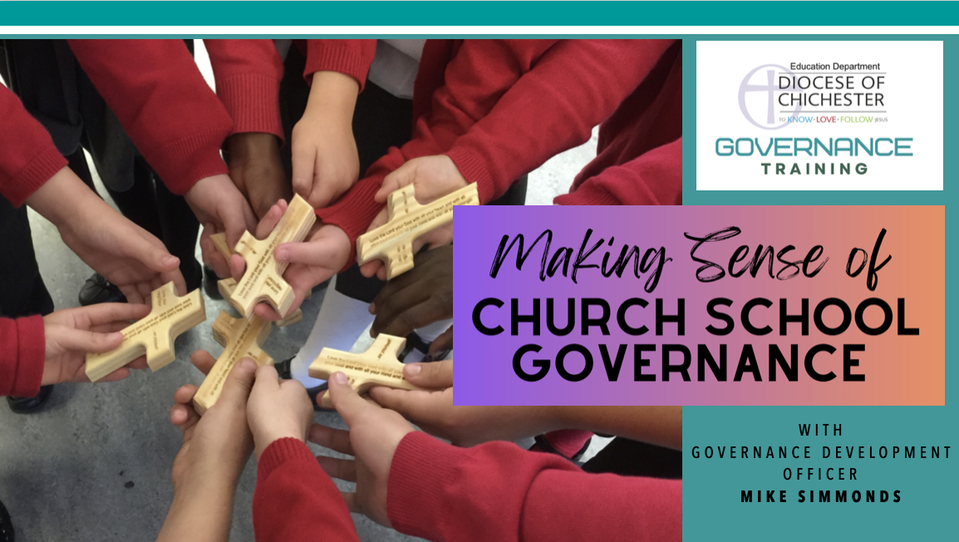 Being a school governor is an immensely rewarding role and the opportunity to make a significant impact on the life and work of the school and the local community.
All Governors have three key roles:
Ensuring clarity of vision, ethos and strategic direction
Holding the Headteacher to account for the educational performance of the school and its pupils, and the performance management of staff
Overseeing the financial performance of the school and making sure its money is well spent
Church school governors have the additional role in developing and upholding the distinctive ethos upon which their school was founded. The Education Team at the Diocese of Chichester provide a wide range of training and opportunities to support Church school governors in their roles.

Governance Training 2023-2024 is a refreshed programme of training that has been developed for this academic year and is open to ALL governors. All sessions are online and are either 60 or 90 minutes. Training for governors of schools that are members of the Partnership Agreement 2023/24 is fully funded.
All foundation governors are expected to undertake either Diocesan or Local Authority Safeguarding training during their induction (Keeping Children Safe in Education 2023) and Making Sense of Church School Governance within their first year of appointment.
There is wider training that ALL Governors may also find useful, please go to

for all our training that is currently open for bookings.