Useful Links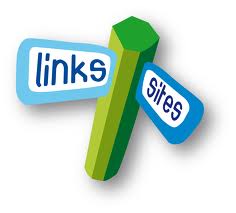 Training and Resources
The Schools & Academies Show - 3 & 4 April 2019, ExCeL London - Agenda and Free Ticket
Childhood Spirituality Conference - 11 May 2019, Sheffield, organised by Godly Play UK - The speaker will be focussing on the role of play in the development of the whole child, and there will be opportunities to discuss and explore how school life and activities nurture children's spirituality. Afternoon Workshop details can be found here Booking here: https://www.godlyplay.uk/

Christians in Education - Supporting Relationships and Sex Education: Thursday, 28 March 2019 from 17:30 to 19:00, Bishop Hannington Memorial Church, Hove. For more information and booking go here. Save the date - End of Year Celebration - 2 July 2019
Singing for the Soul -Wellbeing Twilight for Teachers & Colleagues. Explore how singing can improve your wellbeing with experienced choral leader Emily Barden.Tuesday 11th June 2019, 3.45pm-5.30pm.More information and booking here.
Tree Prayers Paul Cudby, the vicar of St. Mary Magdalene, Tanworth in Arden, discovered that his neighbouring church primary school has a prayer garden and so he put together some thoughts and prayers based around the trees in the garden. He has kindly shared them with us to inspire others to do the same in Quiet Gardens in schools, or in any setting. Find out more

Local School Nature Grant Scheme - Helping schools break out into nature

Queen's University Belfast and Hallam Teaching School Alliance (the "project team") are working together on SMART Spaces, a project funded by Education Endowment Foundation (EEF) and the Wellcome Foundation, which aims to improve revision skills in chemistry and raise GCSE science grades. The effectiveness of the project will be evaluated by a team from UCL Institute of Education (the "evaluation team"). This is a rare opportunity to use research to improve science revision in your school! (MOU SMART Spaces Randomised Control Trial)
Your Space Therapies have announced their 2018-19 conferences dates, with a range of topics:
Understanding Attachment Disorders and How to Help
Strategy Toolbox for Supporting Good Mental Health in Schools
Using Arts and Storytelling Therapeutically with Children
Supporting School Staff Mental Health and Resilience
Child's Trust Fund - The former Government enabled every child born between 1st September 2002 and 2nd January 2011 to have a Child Trust Fund (CTF). If families did not open the account themselves within the first year of birth, HMRC opened and allocated an account for the child concerned. Many of these have not been claimed. See flyer for details on how to find and claim your lost CTF.
Science, Technology and Faith Day Conference for lay and ordained church leaders and RE teachers. 12 September 2018. 09.30 to16.30
Explorify - Spark your pupils curiosity and develop their thinking skills. Explorify is a new programme of free activities for primary school teachers that will help you and your pupils think about the world in a new way. Developed by The Wellcome Trust.
Christian Aid Global Neighbours - As well as the recognition attached to gaining accreditation status, the scheme will also help schools fulfil the Church of England's vision of education that is deeply Christian and serving the common good. In addition, by helping children claim their voice as global citizens, participation in the scheme will help church schools develop and showcase their work in helping their pupils to become courageous advocates.
Christian Aid Primary School resources

Chichester Cathedral offer a range of educational workshops and resources
Test of FAITH is a new resource for use with GCSE and A Level students to help pupils explore issues surrounding science and religion, and includes interviews from leading Christian scientists. Produced by The Stapleford Centre with the Faraday institute.
Useful You Tube resources from the Church of England's Foundation for Education National Conferrence to support 'The Church of England Vision for Education'
Church of England Foundation for Educational Leadership Programmes - The Foundation is offering a range of Leadership Development Programmes for key roles across education. These include the latest thinking and research around leadership theory, as well as practical application grounded theologically in the Church of England's Vision for Education. To register your interest in one of our programmes for 2018-19
National Citizen Service (NCS) is a youth empowerment programme availalbe for 15-17 year-olds. A unique opportunity to do exciting outdoor activities, interact with young people from different backgrounds and develop the skills employers value. To find out more go here.